FAA
refers to the
Federal Aviation Administration
.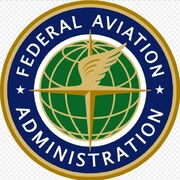 It is an (unseen) national authority with powers to regulate all aspects of civil aviation. These include the construction and operation of airports, the management of air traffic, the certification of personnel and aircraft, and the protection of US assets during the launch or reentry of commercial space vehicles. In response to the September 11, 2001 attacks in the United States, the FAA grounded all flights within U.S. airspace; even diverting some flights to neighboring Canada.
During the outbreak of Wildfire, the FAA grounded all flights within the infected areas (and it can be assumed after the situation worsened, the entire United States).
Ad blocker interference detected!
Wikia is a free-to-use site that makes money from advertising. We have a modified experience for viewers using ad blockers

Wikia is not accessible if you've made further modifications. Remove the custom ad blocker rule(s) and the page will load as expected.